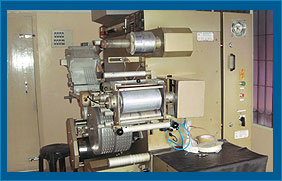 We are focused in developing pharmaceutical products to satisfy the medical and treatment prospects and requirements of our customers locally and globally. Al our operations are guided by business ethics appropriate to the provision of pharmaceuticals and health care.  
A policy of strict quality control is practiced at every stage of the manufacturing process. The company has a well defined 'Validation 
Policy', ' Calibration Policy', 'Quality Policy' and 'Master Validation Plan'. All production activities are supported by relevant documentation including 'Validation Protocol' and 'Validation Report' as stipulated by the authorities.
The quality policy is put into effect by various departments like R&D, Materials, Production, Engineering, Stores, Medical, Marketing, Quality Control and Quality Assurance monitored by a team of professionals.